U.S. government program ACP helps many low income households pay for broadband
---
Read Time
2
Minutes
Broadband internet has rapidly become vital for accessing education, healthcare, remote work, and social services. Unfortunately, 18 million U.S. households do not have access to broadband – not due to a lack of available service, but simply because they cannot afford it.
The new Affordable Connectivity Program (ACP) is a monthly federal benefit that helps low income households pay for broadband service and internet-connected devices. The program stands to connect 47 million Americans to home internet, but as few as 23% of eligible individuals have enrolled due to awareness, trust, and enrollment barriers.
The Affordable Connectivity Program (ACP) was created by Congress and implemented by the Federal Communications Commission (FCC) to assist eligible households to pay for internet services. The ACP will provide assistance to customers needing to connect to jobs, healthcare, and virtual classrooms.
The goal of this program is to ensure that internet service is affordable for everyone. However, you must use the service to keep the subsidy. If you reach 30 days without any internet usage, you may no longer be eligible to receive the subsidy.
The ACP is funded by Congress. In the event it is discontinued, the FCC will announce its end date. In that case, at the end of the program, you will be charged the undiscounted rate if you continue to receive the service, which will be subject to our general terms and conditions. You may transfer this ACP subsidy to another provider at any time.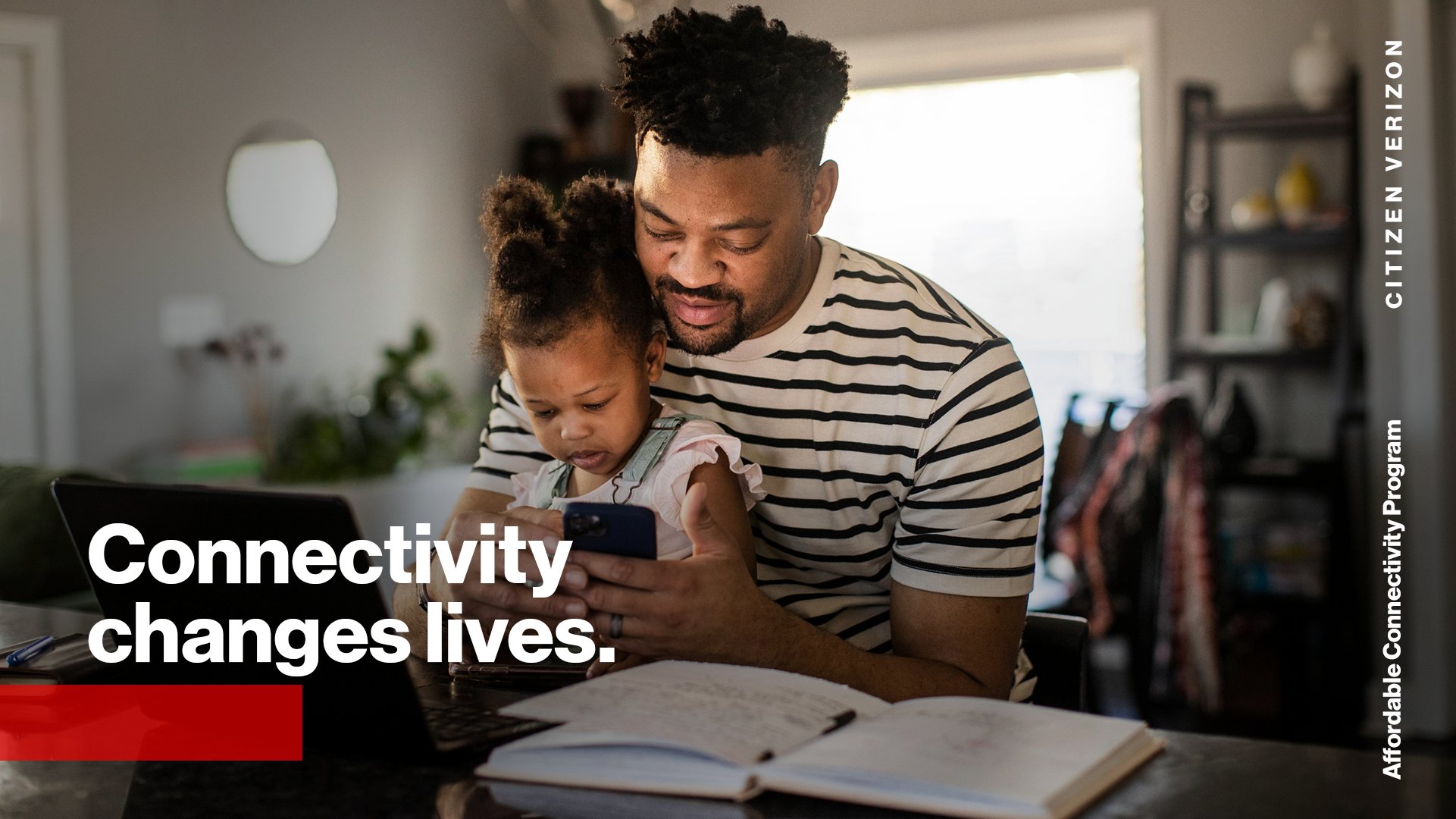 Verizon recognizes the importance of internet connectivity and is pleased to make the ACP subsidy available to our eligible customers. Up to one $30/month subsidy for each eligible household or up to one $75/month subsidy for each eligible household on Tribal lands is offered.
Imagine not being able to connect to your classroom, job or healthcare? That's why we're participating in the Affordable Connectivity Program where qualifying households get up to $30/month off select home internet & mobile plans. Everyone deserves to stay connected.
To learn more about how you can take advantage of the Affordable Connectivity Program using Verizon, click here.