IronHack launches new FemTech movement
---
Read Time
3
Minutes
Only 19% of STEM graduates are women, 25% of computing roles are held by women, and 50% of women said they have experienced gender discrimination at work. Sadly, it's nothing new – tech lacks women. IronHack has decided to do something about it. Hence, the FemTech Movement was created.
IronHack believes that everyone should have an opportunity to build a fulfilling career regardless of their background and previous experience with tech. They are convinced that by depriving itself of female talent, the Tech sector is missing out on major technological innovations and they want to do their part by inspiring more women to join tech jobs. They are on a mission to empower women professionals to shape the future of female tech, create visibility in the tech gender gap, and provide access to education for women trying to break into tech.
Ironhack is a leading Global Tech School that offers individuals intensive courses in Web Development, UI/UX Design, and Data Analytics. The curriculum is designed for those looking to re-skill and build careers in the tech sector. In addition to their D2C programs, they offer enterprise tech training solutions aimed at educating diverse teams on the latest technology skills.
"The gender gap in technology is larger today than it was in the mid-80s. To make matters worse, the overall talent gap is growing at a pace that will leave us with over 85 million unfilled jobs by 2030. In tech alone, the US could lose out on $162 billion worth of revenues annually unless it finds more high-tech workers. Without a focus on training diverse talent, especially women, we will almost certainly not be able to meet the talent needs of the global economy," Karina DuQuesne, IronHack's GM US, VP, People and General Counsel told Tech Hub.
"While raising awareness to the barriers faced by underserved groups is critical, little is going to change without action. The program will also include support from our community and corporate partners, whose participation is paramount to creating systemic and long lasting change within the tech industry."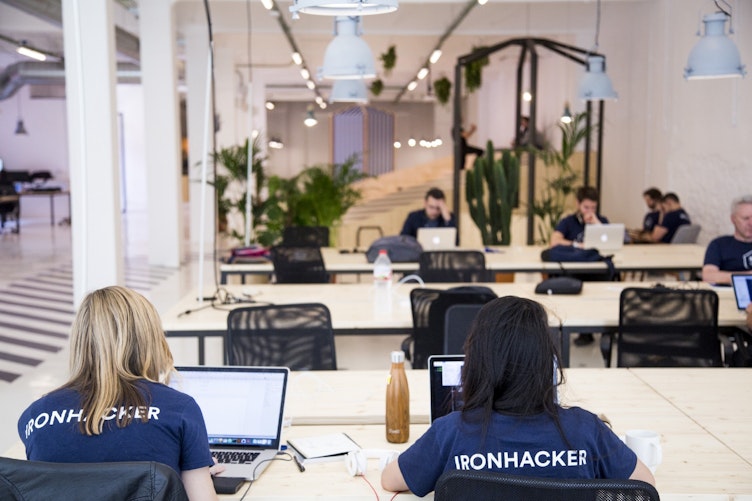 This project aims to provide access to tech education to at least 250 women globally, including 50 in Miami. In addition, Ironhack committed to host at least five special events in Miami specifically for Women in Technology between September 2022 and August 2023 with local partners such as eMerge Americas, MediaQuery, Everymundo, Tribal Scale, Bootup and South Florida Tech Hub. Lastly, in conjunction with education training, Ironhack will launch a Female mentoring program for all Ironhack students and Alumni, pairing each with successful technology professionals in the local community. With these metrics, we hope to increase the number of female students globally  by 30% and further develop the local community of FemTech professionals.
To learn more, visit https://www.ironhack.com/en/madrid/the-femtech-movement