South Florida Manufacturer's Association celebrates their 44th Recognition of Excellence Award
---
Read Time
3
Minutes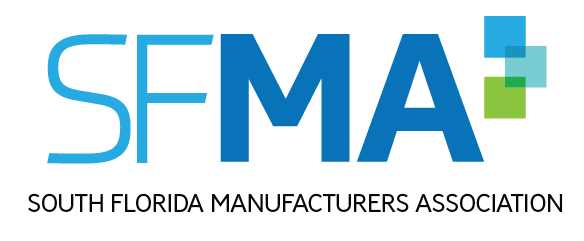 The South Florida Manufacturer's Association (SFMA) recently held their 44th annual Recognition of Excellence Ceremony where 11 companies and individuals were celebrated for their leadership.
Presented by Randstad, the event celebrated and awarded excellence in two different categories of distinction: Manufacturer of the Year and Employee of the Year. Honorees were chosen from an operational and talent development standpoint within the manufacturing industry.  With good talent often being hard to find and often keep, especially within the manufacturing industry, this ceremony was of special importance to recognizing and appreciating the workforce in manufacturing. It was a great way for current SFMA members to connect and with other supporters from the business community.
The South Florida Manufacturers Association has held the distinction of being the #1 resource for manufacturers in South Florida since 1961 – saving its members time and money through advocacy, networking and resources such as training, grant assistance and workforce development programs.
The keynote speaker of the evening was Carolyn Aronson, entrepreneur, philanthropist, manufacturer, and the founder and CEO of It's a 10 Haircare, which is one of the only female-owned professional hair care brands in the world. She announced full ownership of the company in 2017 and bought out her partner. In addition, as of November 2020, Carolyn announced the launch of Be A 10 Cosmetics, where she is also the Founder, CEO and owner of the brand.
"What a magical evening . . . and congratulations to all our winners. From all the nominees, finalists and winners, we witnessed the dominance of manufacturing in South Florida," wrote Matt Rocco, President of SFMA in a social media post.
2023

MANUFACTURER

OF THE YEAR WINNERS:
Trimteck: 1 – 30 employees (Broward County)
Kimre: 31 – 65 employees (Miami-Dade County)
Century Metals & Supplies: 66 – 120 employees (Miami-Dade County)
Decimal Engineering: 121 and above employees (Broward County)
Our Manufacturer of the Year Award focuses on process, and the nominees are judged using an assessment from the Malcom Baldridge Quality Award of Excellence focused on the areas of Leadership, Strategic Planning, Customer and Market Measurement, Analysis and Knowledge Management, Workforce, and Operations.
The SFMA received 100 nominations for Manufacturer of the Year and judges collectively amassed well over 600 hours of their time as volunteers to judge our nominees. These judges are manufacturing professionals and others who touch the manufacturing industry.
2023 EMPLOYEE OF THE YEAR WINNERS:
Administrative: Sara Piergrossi @ Decimal Engineering
Production Support: Katie Ha @ Stryker
Supervisory: Stephanie Mason @ ACR Electronics, Inc.
Engineering: James Merryman @ SV Microwave, Inc.
Information Technology: Rupinder Singh @ Terumo Aortic
Production: Alejandro Salazar @ SV Microwave, Inc.
Service Provider: Alexandra Corilloclla @ Randstad
Employee nominees are part of an elite class that dedicates their work to making the manufacturing industry impactful and their many accomplishments are celebrated. Nominees are judged based on their accomplishments from the past year, examples of acting above/beyond the call of duty, and how they are distinguished from their peers.