CAST AI Receives $20M in New Funding Led by Early-Stage VC Creandum
---
Read Time
3
Minutes
The intelligent cloud-native automation and cost management startup, CAST AI, has announced the closing of a $20M investment round.
The investment round was led by Creandum, an early-stage venture capital investment firm behind companies like Spotify, neo4j, and Klarna. Creandum invested $15M, joining CAST AI's original lineup of investors which injected an additional $5M, signaling renewed enthusiasm for advanced AI-driven cloud cost optimization solutions.
Founded in 2003, Creandum is a leading pan-European early-stage venture capital firm whose portfolio of 120+ companies includes some of Europe's most successful tech companies across a wide range of industries. Today, every sixth company is a unicorn. Creandum's advisory teams are based in Stockholm, Berlin, London, and San Francisco and offer extensive operational expertise to support the funds' portfolio companies from seed to exit to become global category leaders. Learn more at www.creandum.com.
With this investment, CAST AI is ready to take advantage of the significant opportunity as the market for cloud-native solutions is experiencing hypergrowth and, at the same time, facing the challenge of sustainable cost management. In a recent 'State of Kubernetes Report" released by CAST AI, it showed that companies overspend by 60% due to overprovisioning containerized applications.
CAST AI Co-Founders, Laurent Gil (CPO), Leon Kuperman (CTO), and Yuri Frayman (CEO), started the company out of their own personal frustration with rising cloud costs. They had just sold their previous startup, Zenegade, which was acquired by Oracle and they stated that they couldn't get it out of their head that there must be a better way to manage costs. And so came, CAST AI.
The Co-Founders told South Florida Tech Hub, "We are proud to be a part of Miami ecosystem and will expand our operations and our presence in the region. We will also continue to be active in the community by participating in events, helping other startups and sharing insights and know-how we've learned along the way."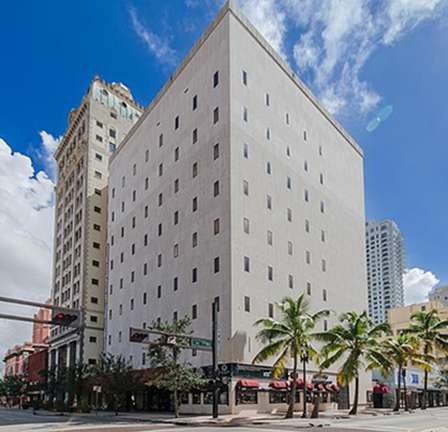 Headquartered in downtown Miami, CAST AI also has a European branch in Vilnius, Lithuania. The company has raised $38M from investors including Creandum, Cota Capital, and Uncorrelated Ventures.
CAST AI is an all-in-one cloud-native automation platform that cuts cloud bills in half for AWS, GCP, and Azure customers. Powered by AI, it analyzes multiple data points to find an optimal cost-performance ratio. The company founders are serial entrepreneurs who successfully led previous startups to acquisitions by Google, Comcast and Oracle. The CAST AI platform employs AI and automation to analyze compute resources and optimize them in minutes. By connecting their Kubernetes clusters to the platform, organizations can see suggested recommendations and use powerful cloud-native automation techniques for immediate cost reduction.
Recently, the platform has helped the social media unicorn ShareChat, the Adtech company Iterable, and the global mobile analytics leader Branch to start saving millions of dollars annually.
"This funding is just in time to take advantage of the tremendous opportunity in the market as more and more companies transition to containerized applications in the cloud," said Yuri Frayman, CEO of CAST AI.
"With this investment, we can further grow our position as a leading provider of intelligent cloud optimization solutions globally as well as expand our all-in-one platform capabilities to more cloud-native ecosystems and use cases."
Since the platform launch, CAST AI has experienced quarter-by-quarter revenue growth of over 220%, based on the company's ability to provide optimization solutions that simplify cloud-native application management, a much-needed service in today's tech-driven world.
Carl Fritjofsson, General Partner at Creandum, commented "CAST AI's explosive growth is unheard of in this macro market.
This demand really shows how unique and powerful the company's solution is. We believe the needs for DevOps automation will only grow from here, and can't wait to see CAST AI become the leader in the cloud optimization space."
CAST AI positions itself as an all-in-one platform for cloud-native applications. Users can benefit from the full-suite of solutions including cost monitoring, autoscaling, spot instances automation and container security.
For  more information on CAST AI, visit https://cast.ai/